I am so excited to have Janet on my blog today. She is a remarkable person who never gave up her writing dream, even after 31 years. Best still, she recently won a Selah award for her book.
A fun note- after meeting Janet at a recent conference, I found out that even though I live in North Carolina and she is in Virginia, she graduated from high school only a couple of miles from where I grew up. The world is a small place.
Be inspired by her story.
A Long Journey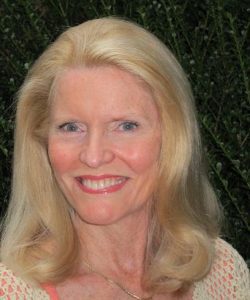 In 1979 I stopped working in the banking industry to be a stay at home mom. I had two regular human interest columns in local newspapers which was a terrific learning experience about the craft of writing. But there was a story germinating in my mind and I began to wonder, could I write fiction?
So I asked the Lord if this desire was a call from Him and a way to share my faith. My husband was supportive, but with two very active preschool sons at home was it the right time? I knew it would only come about if it was the Lord's will.
His confirmation came through loud and strong and over the next year He provided the time for me to study fiction writing and research the era I wanted to write about. I even believe He helped me weave the tale. After completing the story I studied how to market a manuscript to Christian publishers in an era when one didn't need an agent. I submitted it unsuccessfully for two years.
The submission process and the sequel I was writing had to be put aside when life necessitated my getting full time employment to raise my sons on my own.
Many years passed, my children were grown, and my circumstances changed, including re-marriage. Was it time to submit that story again and pursue that long dormant dream of writing fiction? I still had a desire to share stories that communicate the truths of the Christian faith that would entertain, as well as bring inspiration, healing, and hope to the reader. But so much had changed in the writing and publishing world in the intervening years. The advent of e-books, the need to have a platform, an online presence via blogging, websites, and social media required a lot of research, studying and developing a multitude of new skills. I also needed an agent who saw promise in the story and wanted to represent me. With the closure of so many bookstores, including Christian bookstores and diminished opportunities in the Christian fiction market meant it was going to be even more challenging for a non-published writer to get that first book out. As a result of all I was learning I also realized the story needed a lot of editing.
I had always held my writing with an open hand. If I did my part and it was the Lord's will, the story would find its way out into the world. Listening to and learning from others far more experienced than me was essential and so helpful. I found a wonderful agent, Linda Glaz, who patiently taught and encouraged me and continued to try to find a home for my story. And when the time was right, she found a publishing house, Lighthouse Publishing of the Carolinas that was willing to take a chance on my thirty-one year old story. My millennial, A Heart Set Free, finally made its way out of the proverbial basement and into the world on December 2nd, 2016. It was a surprise and thrill that it was chosen to receive the 2017 Selah Award for Historical fiction.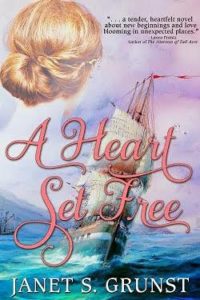 Janet Grunst Contact Info:
http://colonialquills.blogspot.com/
https://www.facebook.com/Janet-Grunst-Author-385405948228216/
Represented By Linda S. Glaz
Hartline Literary Agency